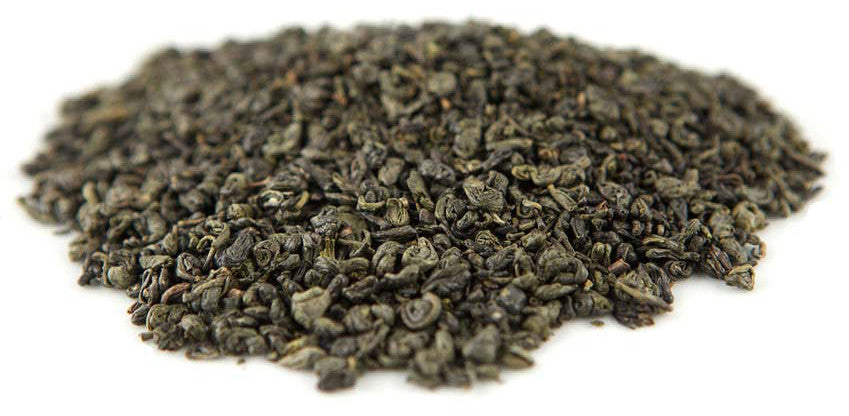 Gunpowder Green - Organic Fair Trade
Our Gunpowder Green Tea gets its name from the tightly rolled pearls of tea. It develops a potent and exquisite flavor while steeping as the pearls unravel, and bloom into a rich cup of green tea with just a wisp of smokiness, and high in antioxidants for which green teas are lauded. Both organic and fair trade certified, our green tea is carefully harvested and prepared.
With roots in Zhejiang Province, China, many theories exist about the reference to gunpowder. Two that we find particularly believable are that the rolled pearls of tea resemble balls of gun powder, and the word in Chinese for "freshly brewed" is "gāng pào de."