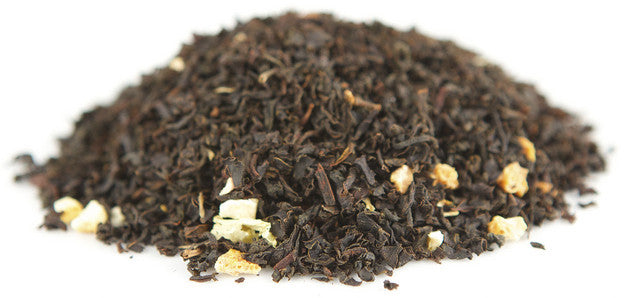 Earl Grey - Organic Fair Trade
One of the most popular teas in the world, Earl Grey black tea has a the bold flavor of Organic bergamot orange oil, extracted from the skins of oranges grown in the Mediterranean. Earl Grey is named after a person, Earl Charles Grey of Britain. Charles Grey was prime minister of England from 1830 through 1834, and although he abolished slavery during his time in office, he is most remembered for his namesake tea. Lore would have it, that Grey saved a tea master's son from drowning and was then given the recipe, but this is fable.
Our Earl Grey starts with long tea leaves and is then intensely flavored with Bergamot, lastly we add orange peel to accent the flavor and add color. This organic tea is very familar, and always welcome in the cup. Enjoy with milk and sugar in the English style.